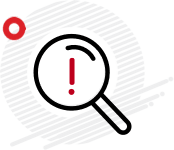 SORRY!
NO RESULTS FOUND
FREQUENTLY ASKED

QUESTIONS
What Are Classic Bicycles?
A classic or a vintage cycle has that traditional design and appearance. They're often made with steel frames and components, and they usually don't have fancy features or modern designs. That being said, they're very reliable and sturdy, because of which they have stood the test of time.
Is A Vintage Bicycle Good For Heavy-Duty Uses?
Absolutely! A classic or a vintage bicycle can double up as a heavy duty cycle too! They're built to last and can definitely take a beating. Whether you're using it for commuting, leisure rides, or carrying heavy loads, a vintage bicycle will serve you well.
What Is A Roadster Cycle?
A roadster is a type of vintage bicycle that was particularly popular in the early 1900s. It usually has a steel frame, 26-inch wheels, and coaster brakes. The roadster was designed for comfortable, everyday riding.
What Are Some Of The Best Indian Roadster Cycles?
Here are some of the best roadster cycles you can buy in
India
, by Hero Cycles:
Royal Gold
Shahenshah
Jet Gold
Jet Prime
Still need help? CONTACT US