Let your little girls open the anywhere door to a world of whimsy and fun with the Doraemon Flower Power! While made to ensure an enjoyable ride, this kids' cycle features an anti-bacterial handle grip, strong steel frame and V-brakes for their safety. Its colours & flower graphics are sure to #MakeEverydayFuntastic for them!
QUICK OVERVIEW
Gender

Girls

age

4-6 years

frame size

25 cms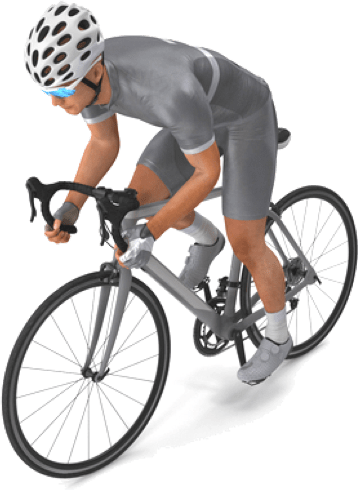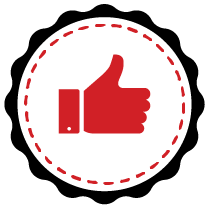 Hero Assurance
100% genuine products.With Hero Guarantee.
TERMS & CONDITIONS 1
Date of Updation

Thank you for visiting www.herocycles.com. We utmost respect your privacy and consider it to be a pertinent element of our business. This privacy policy statement applies to www.herocycles.com only. It does not apply to information collected and stored by means other than the website.

Privacy of Personal Information

With due respect to the privacy of its users, Firefox Bikes website, www.firefoxbikes.com, abstains from getting personal information from users without their denotative consent. Firefox Bikes does not distribute, sell or rent any personal information collected via its website. This is also true for personal information (email address, postal address, etc.) sent to the website's email addresses, contact notes. Firefox Bikes does not send unsolicited emails to users of its site and the personal information entered via the site's registration forms such as, feedback form, complaint

Date of Updation

Thank you for visiting www.herocycles.com. We utmost respect your privacy and consider it to be a pertinent element of our business. This privacy policy statement applies to www.herocycles.com only. It does not apply to information collected and stored by means other than the website.

Privacy of Personal Information

With due respect to the privacy of its users, Firefox Bikes website, www.firefoxbikes.com, abstains from getting personal information from users without their denotative consent. Firefox Bikes does not distribute, sell or rent any personal information collected via its website. This is also true for personal information (email address, postal address, etc.) sent to the website's email addresses, contact notes. Firefox Bikes does not send unsolicited emails to users of its site and the personal information entered via the site's registration forms such as, feedback form, complaint

Date of Updation

Thank you for visiting www.herocycles.com. We utmost respect your privacy and consider it to be a pertinent element of our business. This privacy policy statement applies to www.herocycles.com only. It does not apply to information collected and stored by means other than the website.

Privacy of Personal Information

With due respect to the privacy of its users, Firefox Bikes website, www.firefoxbikes.com, abstains from getting personal information from users without their denotative consent. Firefox Bikes does not distribute, sell or rent any personal information collected via its website. This is also true for personal information (email address, postal address, etc.) sent to the website's email addresses, contact notes. Firefox Bikes does not send unsolicited emails to users of its site and the personal information entered via the site's registration forms such as, feedback form, complaint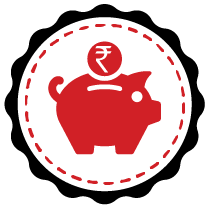 Easy EMIs
Avail easy EMIs with flexible payments.
TERMS & CONDITIONS 2
Date of Updation

Thank you for visiting www.herocycles.com. We utmost respect your privacy and consider it to be a pertinent element of our business. This privacy policy statement applies to www.herocycles.com only. It does not apply to information collected and stored by means other than the website.

Privacy of Personal Information

With due respect to the privacy of its users, Firefox Bikes website, www.firefoxbikes.com, abstains from getting personal information from users without their denotative consent. Firefox Bikes does not distribute, sell or rent any personal information collected via its website. This is also true for personal information (email address, postal address, etc.) sent to the website's email addresses, contact notes. Firefox Bikes does not send unsolicited emails to users of its site and the personal information entered via the site's registration forms such as, feedback form, complaint

Date of Updation

Thank you for visiting www.herocycles.com. We utmost respect your privacy and consider it to be a pertinent element of our business. This privacy policy statement applies to www.herocycles.com only. It does not apply to information collected and stored by means other than the website.

Privacy of Personal Information

With due respect to the privacy of its users, Firefox Bikes website, www.firefoxbikes.com, abstains from getting personal information from users without their denotative consent. Firefox Bikes does not distribute, sell or rent any personal information collected via its website. This is also true for personal information (email address, postal address, etc.) sent to the website's email addresses, contact notes. Firefox Bikes does not send unsolicited emails to users of its site and the personal information entered via the site's registration forms such as, feedback form, complaint

Date of Updation

Thank you for visiting www.herocycles.com. We utmost respect your privacy and consider it to be a pertinent element of our business. This privacy policy statement applies to www.herocycles.com only. It does not apply to information collected and stored by means other than the website.

Privacy of Personal Information

With due respect to the privacy of its users, Firefox Bikes website, www.firefoxbikes.com, abstains from getting personal information from users without their denotative consent. Firefox Bikes does not distribute, sell or rent any personal information collected via its website. This is also true for personal information (email address, postal address, etc.) sent to the website's email addresses, contact notes. Firefox Bikes does not send unsolicited emails to users of its site and the personal information entered via the site's registration forms such as, feedback form, complaint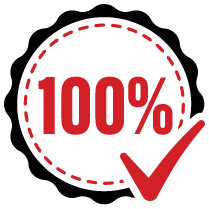 100% secure payments
Keep your transactions worry free.
Amazon
We will notify you through an email once 1111 is back in stock
Order will be delivered within
8-10 days.
Return available on the product
Frameset

Suspension

Drivetrain

Wheelset

Cockpit

Brakeset

Others
The durable steel frame is designed with the safety of the kid in mind.
1

Frame Size

25 cms (9.5 inches)

2

3

Frame Geometry

safe ride geometry
The rigid fork is best suited for city rides, turning through corners becomes a breeze.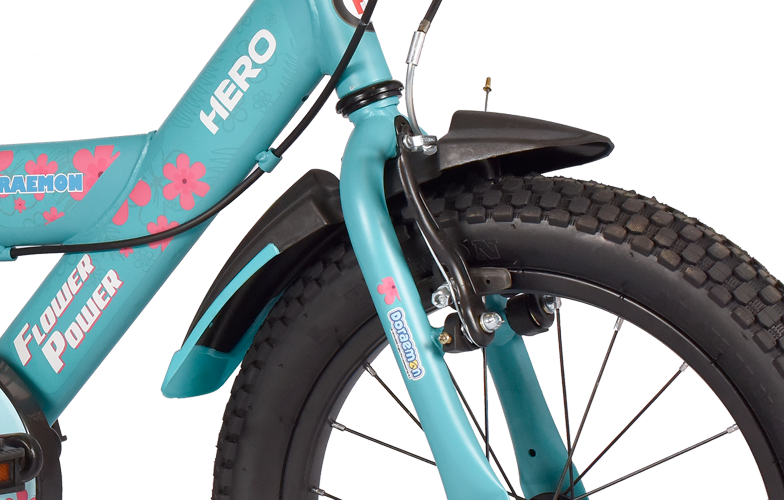 This single-speed cycle, with a cottered chain wheel, is easy to use and perfect for anyone looking to zip through the roads.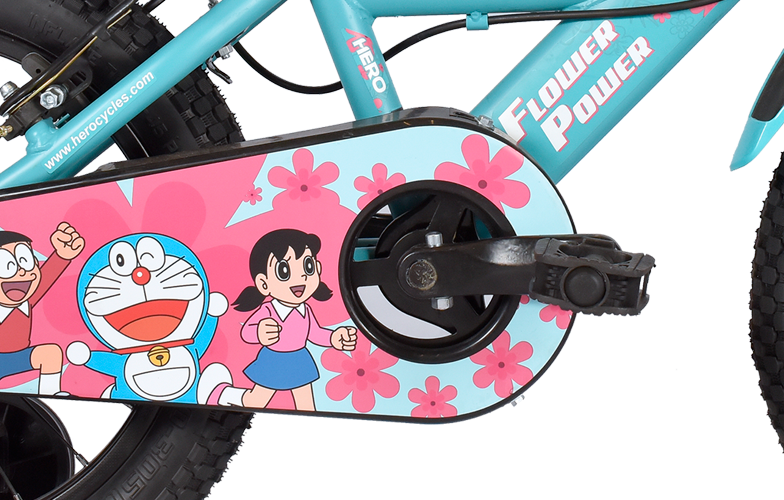 The durable steel rims of this wheelset make them perfect for daily rides.
1

2

3

Tyre Size Designation

16X2.40T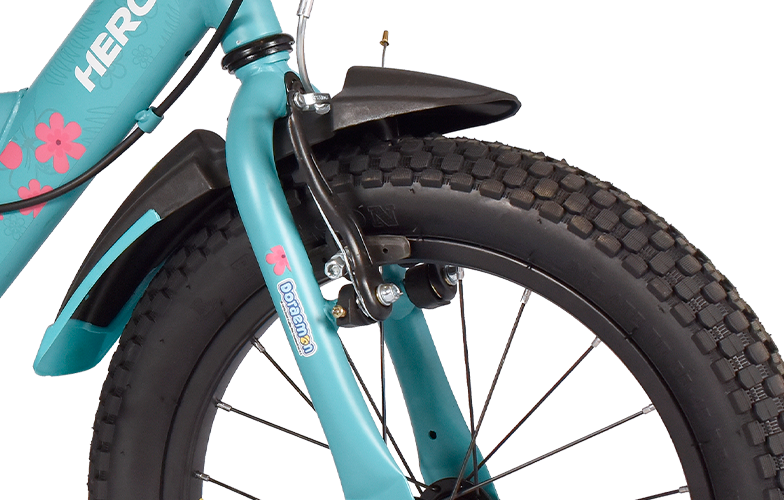 A comfortable ride is ensured with the raised handlebar. Also features an anti-fungal grip for the kids' added safety.
1

2

3

Saddle Adjustment/Seat Clamp

Boltted

4

5

Handle Bar

Raised Handlebar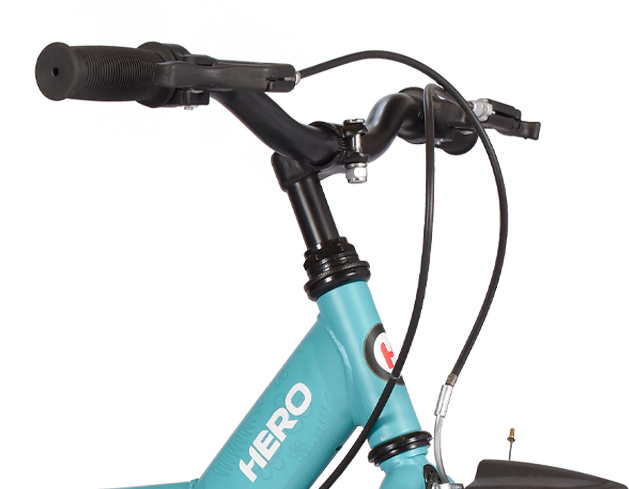 V-brakes in the front and rear offer awesome stopping power so your kid can ride with confidence.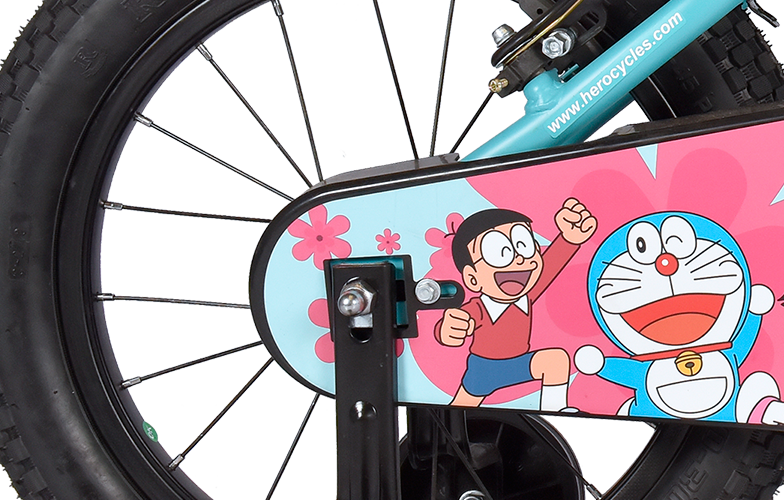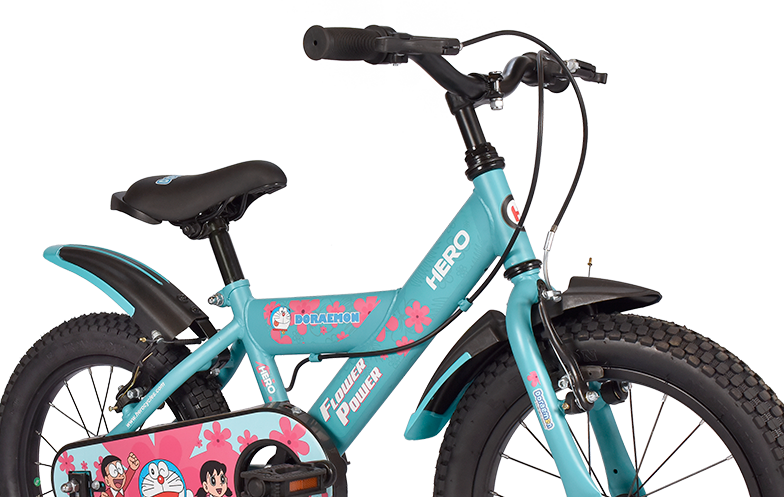 Best Seller

Best Seller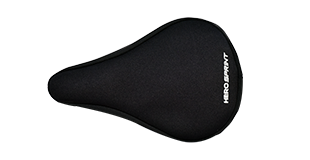 Best Seller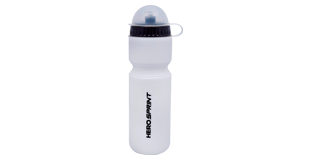 New Arrival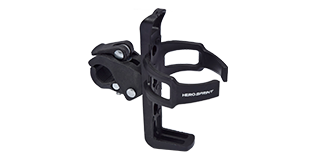 Best Seller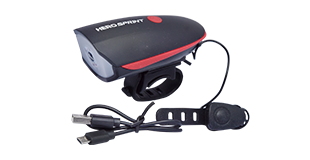 Best Seller